Michael A. Isaacs, Partner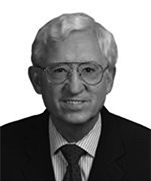 Michael has more than 35 years of experience in the representation of Chapter 7 and 11 trustees, receivers in state and federal courts, Assignees for the benefit of creditors, examiners, buyers and creditors' committees, in a broad range of bankruptcy, insolvency and workout situations.
Experience
Recent representations include the following:
Chapter 7 trustee in the case of In re BioCeryx, Inc., Case No. 19-30631 DM, in the successful sale in place of the operating assets of a biotech company that was commercializing technology that demonstrated sample processing and obviated the need for capital and labor-intensive lab work related to high-risk pregnancies. The debtor was commercializing a fullyintegrated DNA analysis platform originally developed under a $25 million United States government grant.
Chapter 7 trustee in the case of In re Diadexus Inc., Case No. 16-30654 HLB, a diagnostics company dedicated to commercializing products to help healthcare providers in management of patients with cardiac disease. All of the operating assets of the company were successfully sold.
Liquidating agent under a confirmed plan of reorganization in her capacity first as an examiner with expanded powers and then as liquidating agent under a confirmed plan, where she was tasked with evaluating and liquidating approximately 30 improved parcels of real property located in Northern California.
Receiver appointed by the United States District Court, Northern District of California, to sell an improved parcel of commercial real property located in San Francisco to assist in the collection of a judgment of over $7 million.
Recognition
Martindale-Hubbell® AV Preeminent Rating
Best Lawyers in America – First Year Listed: 1995 – Most Recent Listing: 2020 (Bankruptcy and Creditor Debtor Rights / Insolvency and Reorganization Law and Litigation – Bankruptcy)
Super Lawyers: Corporate Counsel – Most Recent Listing: 2010 (Bankruptcy & Creditor/Debtor Rights)
Super Lawyers: Business Edition – 2015 and 2011 (Bankruptcy & Creditor/Debtor Rights)
Northern California Super Lawyers – Most Recent Listing: 2017 (Bankruptcy: Business & Creditor/Debtor Rights: Business)
Activities and Affiliations
Memberships
California Receiver's Forum
Past President: Bay Area Bankruptcy Forum, one of the forums that comprise, collectively, the California Bankruptcy Forum
Board of Directors of the Bay Area Bankruptcy Forum
American Bankruptcy Institute
Resolution Advocate: United States Bankruptcy Court, Bankruptcy Dispute Resolution Program
Standing Committee on Professional Conduct, appointed by the United States District Court for the Northern District of California – 1999-2006
Bar Association of San Francisco
American Bar Association
Debtor/Creditor Relations and Bankruptcy Committee of the Business Law Section of the State Bar of California – 1992-1995
National Association of Bankruptcy Trustee